Sewer Line Repair and Replacement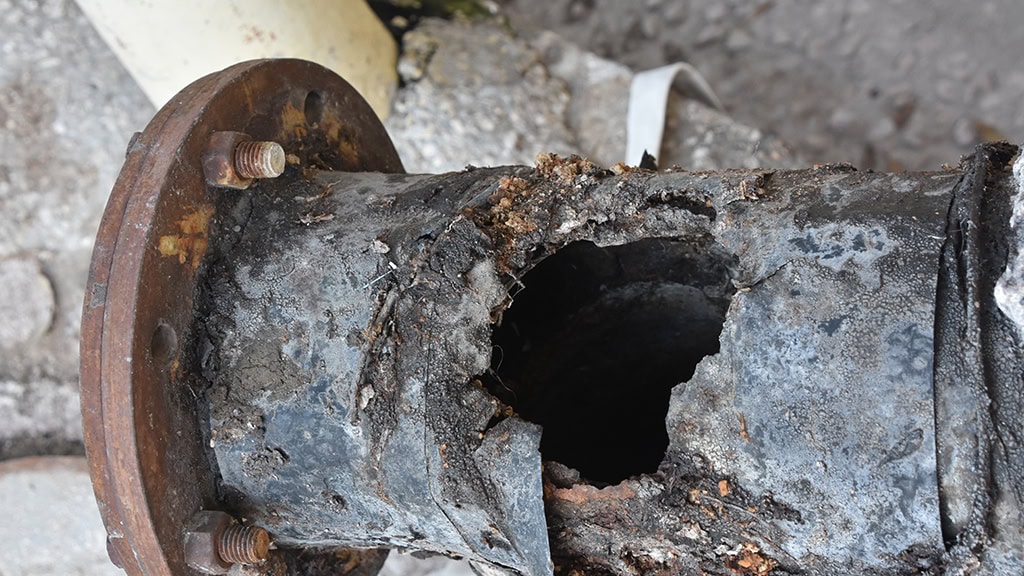 Delaware County, PA, Sewer Line Repair and Replacement
You probably don't spend much time at all thinking about the condition of your sewer lines. But a functioning sewer line is important for keeping the people on your property healthy and happy. When your sewer line is damaged, there is a potential health hazard on your property, and you need to resolve the problem—fast.
Murphy's Plumbing, Heating & Air Conditioning is the name to remember. We have the right tools for the job, including trenchless technology in case your sewer pipes need major repairs. We can replace the pipe lining without invasive excavation. To learn more about our sewer line repair and replacement services in Broomall, PA, call our friendly team! We put integrity before profit.
Signs You Need Sewer Pipe Repair
You are responsible for the sewer lines on your property—not the city. Of course, you cannot peer into the pipes to find out if you need sewer repair (and you wouldn't want to, either). But it's important to catch problems as early as possible, so that sewage doesn't mean a health risk on your property.
If your drains are clogged to any extent, call our team as soon as possible. When the drains throughout the home start to move slowly, it's a sign of a problem deep within your sewer line, and you need someone with the right tools for the job. You should also give us a call if you notice smells coming from the drains or if you have reason to believe tree roots have infiltrated the piping.
More About Our Trenchless Sewer Replacement Services
Sewer line replacement brings to mind images of torn-up sidewalks and yards, since the piping is located underneath a property. But with trenchless sewer line replacement from Murphy's Plumbing, Heating & Air Conditioning, you don't have to worry about all of that mess.
When you need a new sewer line, our heavy-duty equipment can handle the job. Hydraulic equipment feeds a new pipe lining through your older sewer pipe. Our pipes can be inserted through copper or clay piping, and the HDPE (high-density polyethylene) pipe liner seals onto the old pipe to form a durable bond that lasts as long as conventional sewer pipe replacements. The job goes by a lot faster and without as much damage, and we inspect our work afterwards.
Expert Plumbers in Broomall, PA
Call our team to get expert drain and sewer services in Broomall, PA. We use video camera inspection to check your pipes and we have warranties on our work, so you can trust that the job will be done the right way. Your sewer lines are in good hands with a company that's been doing this for over 40 years!
Whether we're unclogging a drain in your kitchen or replacing your entire sewer line, we appreciate every single call that comes through. We appreciate the opportunity to earn your business, and we just want to make sure you get the right services for your home. We always put integrity before profit, so you can trust you are getting the service that fits your home and budget. Call Murphy's Plumbing, Heating & Air Conditioning for sewer line services in Broomall, PA, today!
Need Sewer Line Repair and Replacement Service?
Contact the experts at Murphy's Plumbing, Heating & Air Conditioning.
Call us at 610-461-6502!