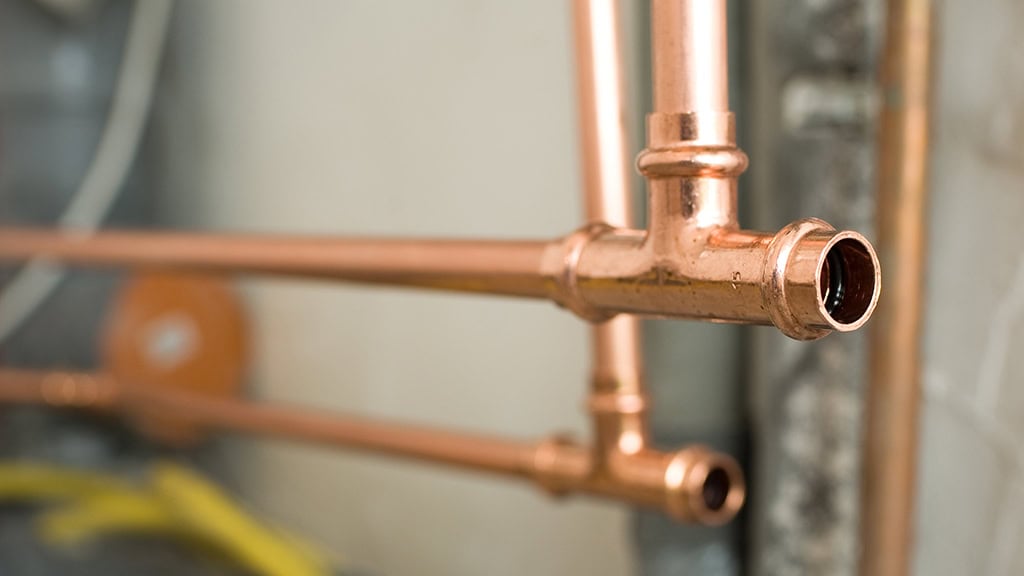 Delaware County, PA, Repiping Services
The pipes throughout your home are the building blocks of your plumbing system. Without them, you would have no supply of water and no way to easily drain wastewater away from your house. That's why the pipes are built to be as durable as possible.
Unfortunately, any set of pipes requires replacement eventually. If you find yourself in that situation, our friendly plumbers want to make pipe repair or replacement as easy on you as possible. Contact our team for repiping services, including whole-house repiping, in the Broomall, PA, area. We'll help you find the best solution for your Broomall plumbing needs.
Since 1976, we have been providing excellent service to the Delaware County community. When you call us for repiping service, you're working with a company that always puts "Integrity Before Profit."
How to Tell You Need Pipe Repair or Replacement
Problems with your piping can get out of control quickly. That's why it's important to call in plumbers the moment you notice a problem with your water supply or with your drainage. Without close inspection, you may not be able to tell whether you need large-scale repiping or smaller pipe repairs. That's what our experts are here for. But you should look out for the following signs it's time to call a plumber.
Dark spots on the wall or ceiling that could indicate a water leak.
Low water pressure, indicating a possible leak that keeps water from moving to your faucets.
Slow drainage, which could indicate a clog but which may mean you need drain repair.
Inexplicable spots of moisture around the home.
High water bills.
The appearance of mold or mildew.
Do You Need Whole-House Repiping?
It's possible that the pipes throughout your home need to be replaced. We hope this isn't the case, but if so, we will do everything we can to make it as easy on you as possible.
If you have pipes that are several decades old, they may be made from galvanized steel. Galvanized steel piping is prone to corrosion. And when the pipes begin to rust and corrode, there's really no way to stop it. Whole-house repiping is your best bet, as it's the only way to prevent your pipes from corroding through.
Ask our plumbers whether repiping is truly your best option. We will give you an honest, experienced opinion, and make sure you get an accurate quote for pricing and timing.
Call Pipe Installation Experts
Don't leave the future of your plumbing pipes in the hands of just anyone. Our plumbers use the latest technology to ensure your pipes are in the best possible shape. We have high-tech inspection equipment along with the experience necessary to hone in on the problem and make sure that you get the repairs you need.
It's important to get pipe repairs, drain repairs, and repiping completed ASAP. You don't want to end up with a major leak that leads to water damage, mold or mildew, and costly structural issues within the home. Call Murphy's Plumbing, Heating & Air Conditioning today. Whole-house repiping is available, and you'll be working with a team that has provided excellent customer service for 40 years.
Contact the experts at Murphy's Plumbing, Heating & Air Conditioning.
Call us at 610-461-6502!
"Service Technician Mike did a great job. Identified the problem and fixed it in less that an hour."
- Eugene B.
The pipes for our shower were leaking, so they replaced some of the pipes and faucets in the shower. They also installed a shut off valve for the utility sink in the basement which was leaking a steady stream. It went very well from the beginning. The receptionist was wonderful and even indicated where I could find the best coupons for service. They were always prompt, and offered to cap the utility sink and other cost-saving solutions. They were even able to accommodate our schedule by coming on a Saturday.
- Anne S.