Water Leak Detection and Repair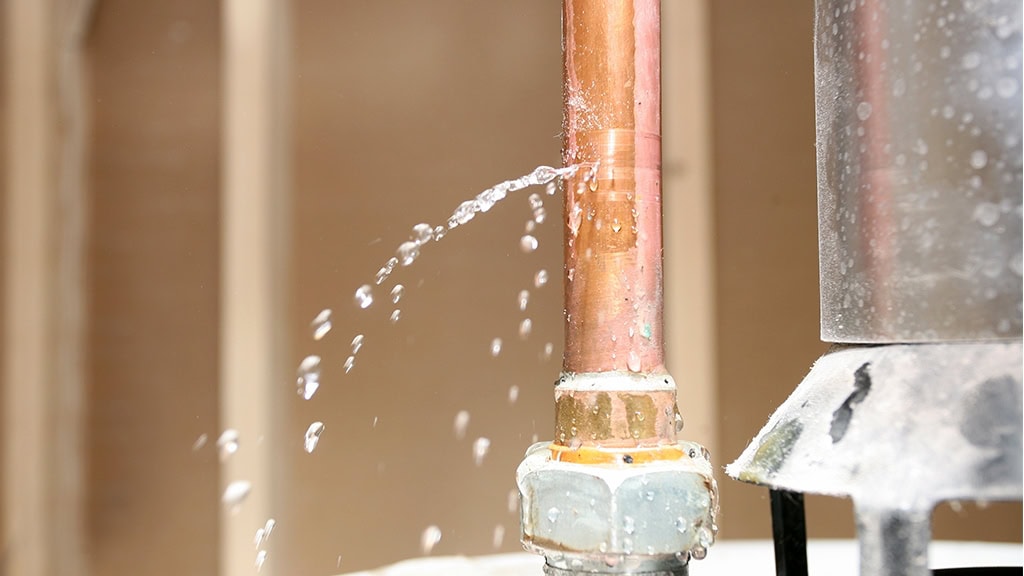 Delaware County, PA, Water Leak Detection and Repair
Water leaks aren't always obvious. You would certainly notice if water were pouring out all over the floor or underneath the sink. But what if a water leak is behind the shower wall or underneath your property? When you suspect that water is leaking somewhere in your home, you need someone to pin down the precise location. And what's better than a licensed plumber who can also offer water leak repairs?
Our plumbing professionals have water leak detection technology that will get to the bottom of your plumbing problems. In addition, we provide complete water leak repair services. We have people available to help you 24 hours a day, seven days a week, and 365 days a year. We also offer free estimates and a warranty on our work.
Contact our team today for water leak detection and repair in Broomall, PA. Integrity Before Profit!
Water Line Detection Services
Our trucks are stocked with plumbing leak detection equipment that can narrow down the exact location of your water leak. Our Broomall plumbers won't have to tear out parts of your home to figure out why your water pressure is so low or why there are water spots around the home.
Of course, it's up to you to know when to call us. Annual professional plumbing maintenance allows plumbers to keep an eye on your pipes and let you know of any signs of corrosion. Otherwise, pay attention to these signs that you may have a leak in your water lines.
Low water pressure in one or more fixtures.
Mysterious water spots.
Dark spots on walls or ceilings.
Mold or mildew.
The sound of rushing water.
Main Water Line Repair and Replacement Services
We want to make sure that you have the best possible experience when it turns out you need water line repair or replacement. We will recommend the best solution for your budget and your property. We don't train our plumbers to make a hard sell—they truly want what is best for you.
We have a variety of options available for your water line repair or replacement. With trenchless technology, a new copper water pipe is run from the water service to your supply lines, without having to ruin your landscaping. We only excavate a small pit in your property. Call us to learn more!
Call Our Team to Fix a Leak in Broomall, PA
No water leak is too big or too small for our team to come out quickly to provide professional service. We appreciate every call that comes through, whether it's for a complete water line replacement or a small leak underneath your sink.
Call our team to fix a leak in your main water line, your sink, the faucet, a shut-off valve, or anywhere on your property. We have certified master plumbers on staff. We offer veteran and senior discounts, free estimates, and warranties on our work. And most importantly, we always put integrity before profit. Murphy's Plumbing, Heating & Air Conditioning been providing excellent service in Broomall, PA, for over 40 years.
Need Water Leak Detection and Repair Service?
Contact the experts at Murphy's Plumbing, Heating & Air Conditioning.
Call us at 610-461-6502!
"Service Technician Mike did a great job. Identified the problem and fixed it in less that an hour."
- Eugene B.
The pipes for our shower were leaking, so they replaced some of the pipes and faucets in the shower. They also installed a shut off valve for the utility sink in the basement which was leaking a steady stream. It went very well from the beginning. The receptionist was wonderful and even indicated where I could find the best coupons for service. They were always prompt, and offered to cap the utility sink and other cost-saving solutions. They were even able to accommodate our schedule by coming on a Saturday.
- Anne S.